5 Tips to Becoming a More Fuel-Efficient Driver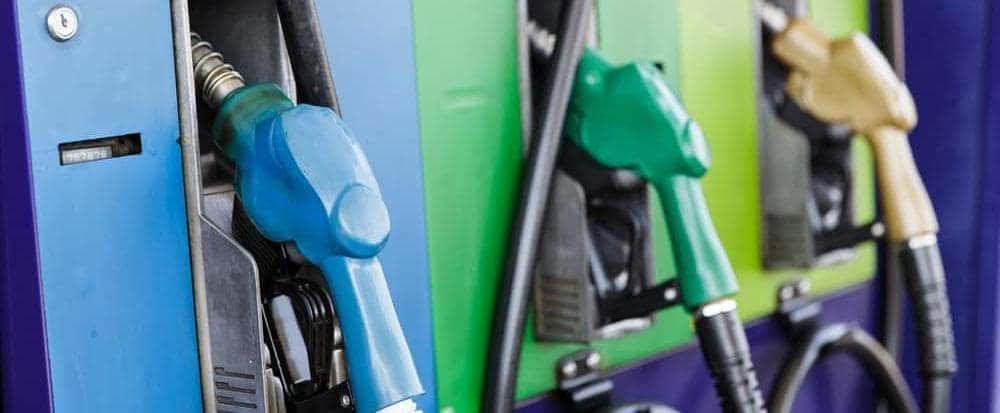 Gas is expensive. If you've had to fill up your new or used car in Florence lately, you know that it can feel like you're emptying out your wallet putting fuel in your car. But there is good news. You can reduce the cost of driving by following these five simple steps to increase your fuel efficiency and get more out of every gallon.
Our Best Advice for Fuel Efficiency
Accelerate Slowly: Stomping on the gas sends a burst of fuel into the system – much of which gets wasted. A more controlled acceleration uses less fuel and is easier on your engine. But a word of caution, accelerating too slowly will burn more fuel, so experiment to discover the best practice for your vehicle.
Pay Attention: Planning your maneuvers ahead of time helps to avoid rapid acceleration and jackrabbit stops that waste fuel.
Plan Your Errands: If you must go out and run errands, plan ahead to minimize backtracking and multiple stops that can use up extra gas.
Lay Off the Brakes: Coasting to a stop rather than hitting your brakes at the last moment saves on fuel, and it reduces wear and tear on your braking system.
Obey the Speed Limit: Obeying the posted speed limit is not only a good idea for safety, but most vehicles deliver better fuel efficiency at speeds below 50 mph, so keeping it under the redline is good for your pocketbook, too.
Other Tips to Help You Save
Being careful about how you drive your used or new vehicle is always a good idea, but it's not the only way to be a more fuel-efficient driver:
Use the AC: Using the air conditioner at highway speeds reduces drag and can improve and fuel economy.
Watch Your Tire Pressure: Adequate tire pressure reduces wear and tear on the vehicle and helps to improve fuel economy.
Limit Ethanol: High ethanol gasoline hurts fuel efficiency because it takes more ethanol to produce the same amount of energy as gasoline.
Making the Drive More Fuel Efficient
With these easy tips, we know your Cincinnati commute will be better for both your vehicle and the environment, whether you've just bought a new car or you've been driving one around for some time.
---
More from Tom Gill Chevrolet
Shopping for a new SUV with plenty of room for your Cincinnati family to grow? The 2020 Chevy Equinox is a popular option among local drivers, and for good reason! This spacious SUV offers up to 63.9 cubic feet of cargo space maximum – not to mention, an impressive suite of standard and available features…

When Cincinnati drivers need a family SUV that's ready for work, the 2020 Chevy Traverse answers the call. The new Traverse is built to haul, capable of towing up to 5,000 pounds. Add in the spacious, 7-passenger interior (that easily switches from moving people to cargo), and it's clear why it's a favorite at our…

In the market for a capable pickup truck with plenty of room to carry equipment to your Cincinnati job sites? The 2019 Chevy Silverado 1500 is a top choice among local contractors and weekend adventurers, but before you get behind the wheel, you may be wondering what the bed size is on a Chevy Silverado….