Chevy Service: Checking Fluid Levels
Simple vehicle maintenance can go a long way, and maintaining proper fluid levels is just one way to ensure your vehicle runs smoothly for many years to come. Learn more about Chevy Certified Service with your friends at Tom Gill Chevrolet.
Video Transcription
"You need to stay hydrated to perform your best. Your vehicle is no different. Chevrolet Certified Service can help make sure you have proper fluid levels in your vehicle. Quick, easy, and located near you, we offer a full line of service, from oil changes, fluid top-offs, and more. To help keep your engine running smoothly, our Certified Service Technicians are trained to know every inch of your vehicle, so we can help you keep it running as it should. Call or click to schedule your appointment today.'
Components to Consider
Engine – Without engine oil, your vehicle's motor would freeze up in just a few short moments.
Transmission – Check transmission fluid with the engine running if your car has an automatic or with it off if it's manual, and if the fluid appears dark in color, it should be changed.
Radiator/Cooling System – Remove the radiator cap to check if you can see fluid. If it's near the top, you're all good! It is also a good idea to check the coolant reservoir.
Brakes – The brake fluid reservoir should be at least two-thirds full.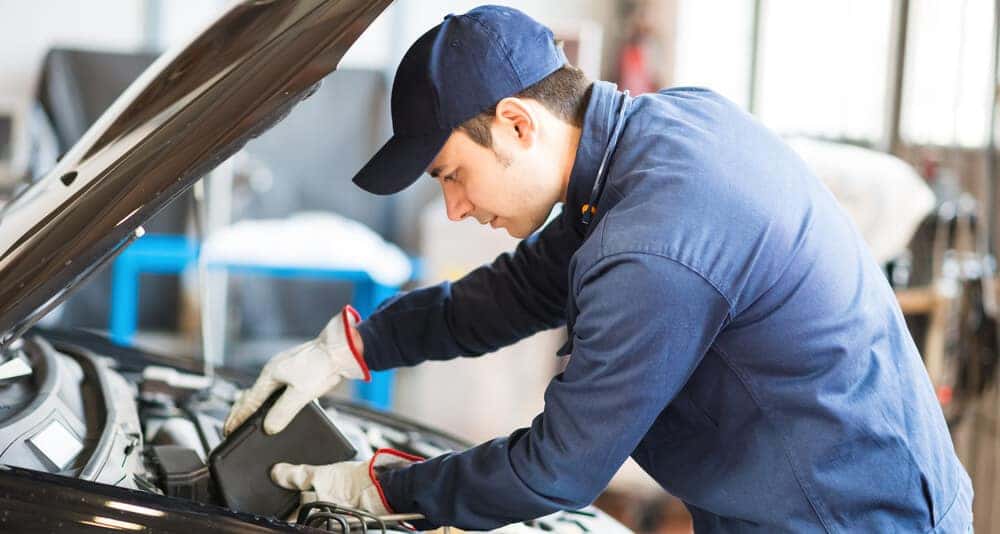 Set Up a Service Appointment Today
If you have any questions about vehicle maintenance, the team at Tom Gill Chevy would be delighted to help. Schedule an appointment at your earliest convenience.