2017 Chevy City Express Cargo Van Engine Specs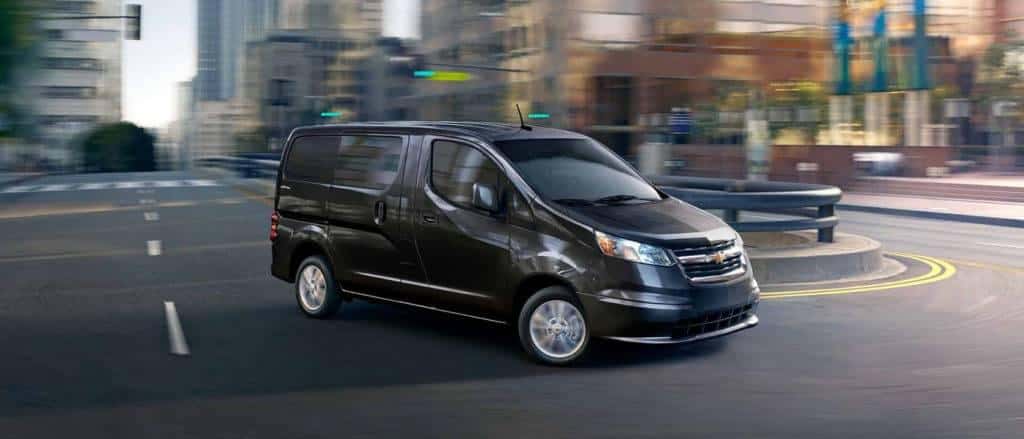 The 2017 Chevy City Express Cargo Van engine specs offer Florence and Covington, KY drivers access to plenty of the power they need to get the job done, as well as the fuel efficiency it takes to make mobile business affordable. Check out what this compact dynamo has to offer your small business, then get into Tom Gill Chevrolet to see the Chevy Express Cargo Van in action today.
Fuel Economy and Power
The Chevy City Express is designed to provide small businesses with the carrying capacity they need without breaking their budgets. To that end, the van is powered by a dynamic, fuel efficient powerplant that delivers:
Performance: The Chevy City Express Cargo Van offers impressive power from a 2.0L inline 4-cylinder powerplant with electronic fuel injection capable of generating 131 hp and as much as 139 lb.-ft. of peak torque.
Efficiency: In recent EPA testing, the City Express Cargo got 24 mpg/city and 26 mpg/highway fuel efficiency. With a 14.5-gallon fuel tank, that means that drivers are able to go for up to 377 miles between trips to the service station.
Cargo: Interior cargo capacity is impressive; the City Express can haul up to 1,491 pounds of equipment inside back of the van.
The City Express can be used for towing however, maximum towing capacity was not yet available from the manufacturer at the time of this writing.
Other City Express Highlights
The City Express' power and efficiency are just the beginning, thanks to advanced design and Chevy's attention to detail, the City Express is easy to drive, load, and maneuver even in hectic urban environments:
Tight Radius: The City Express offers a tight 36.7-foot turning radius, better than many SUVs. This extra maneuverability makes it easy to squeeze the van into even the tightest jobsites.
MacPherson Struts: The MacPherson strut front suspension and multi-stage rear suspension provide a smooth, controlled ride under any driving conditions.
Traction Control: Standard traction control reduces power to wheels that slip, preventing the driver from losing control on icy or slippery roads.
4-Wheel ABS: The 4-wheel antilock braking system prevents the wheels from locking up during emergency maneuvers, allowing drivers to maintain better control at all times.
Xtronic Transmission: The smooth-shifting Xtronic automatic transmission provides drivers with efficient control without jarring gear changes – even when the vehicle is fully loaded.
Front-Wheel Drive: The standard FWD system makes the van easier to control on city streets and provides superior fuel economy and power for wherever the road leads.
Power Steering: Drivers won't have to wrestle the vehicle into tight turns with the standard power steering control system.
The 2017 Chevy City Express Cargo Van Engine Specs Are a Delight to Florence and Covington, KY Drivers
Experience the impressive power of the 2017 Chevy City Express Cargo Van engine specs and take your Florence and Covington business to the next level. Contact Tom Gill Chevrolet at 859-371-7566 or visit our showroom at 7830 Commerce Drive in Florence, KY for more information.