2015 Chevrolet Camaro vs. 2015 Hyundai Genesis
2015 Chevy Camaro
2015 Hyundai Genesis Coupe
It might sound counter-intuitive to compare a muscle car like the 2015 Chevrolet Camaro with a premium coupe like the 2015 Hyundai Genesis. But in reality both offer ample amounts of luxury and impressive performance capabilities. If that's what you're looking for in your next new car, the latest Camaro is the clear choice. Explore how both models stack up head to head, and we think you'll agree. When you're ready to check out the Camaro in person, head from Cincinnati to Tom Gill Chevrolet in Florence, KY!
Price
The 2015 Chevy Camaro starts cheaper than the 2015 Hyundai Genesis and stays cheaper for the first of its three trim levels.
Camaro: Prices range from $23,705 to $37,305
Genesis: Prices range from $26,750 to $33,400
Trim Options
Having more trim options is important because it lets you choose the car you really want without paying extra for features that don't interest you. When you require choices, the 2015 Chevy Camaro delivers lots of them. With the Camaro, choose from one of eight trim levels. If you want to completely change the feel of the vehicle, convertible configurations are also available.
You'll only find three available trim levels with the 2015 Hyundai Genesis. The Genesis also comes as a sedan that is essentially the same car but with two extra doors and a much higher MSRP.
Performance
The 2015 Hyundai Genesis has only one engine available, and it's just slightly more powerful than the introductory 2015 Chevy Camaro engine. In total, the Camaro offers four engine options, including two that provide blistering levels of performance.
With the Camaro, choose between a 3.6L V6 that puts out 323 hp and 278 lb-ft of torque, a 6.2L V8 that puts out 426 hp and 420 lb-ft of torque, a supercharged 6.2L V8 that puts out 580 hp and 556 lb-ft of torque, and finally a 7.0L V8 that puts out 505 hp and 481 lb-ft of torque.
With the Genesis, your only option is a 3.8L V6 that puts out 348 hp and 295 lb-ft of torque.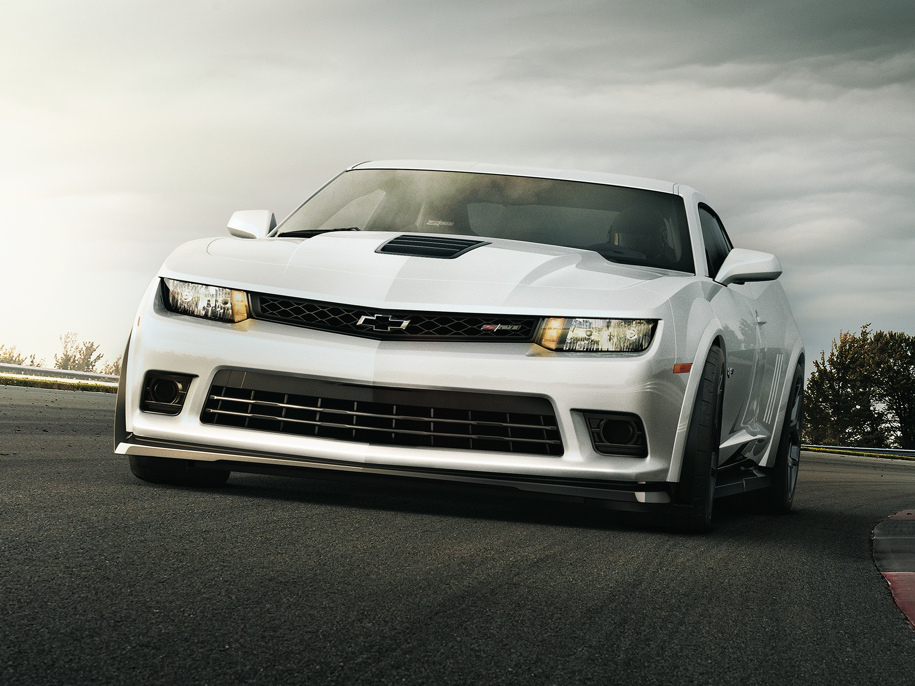 Cargo
When you need to load up luggage, groceries, or sporting equipment, the 2015 Chevrolet Camaro gives you quite a bit more space with an overall cargo capacity of 11.3 cubic feet. Compare that with the lesser 10.0 cubic feet cargo capacity of the 2015 Hyundai Genesis.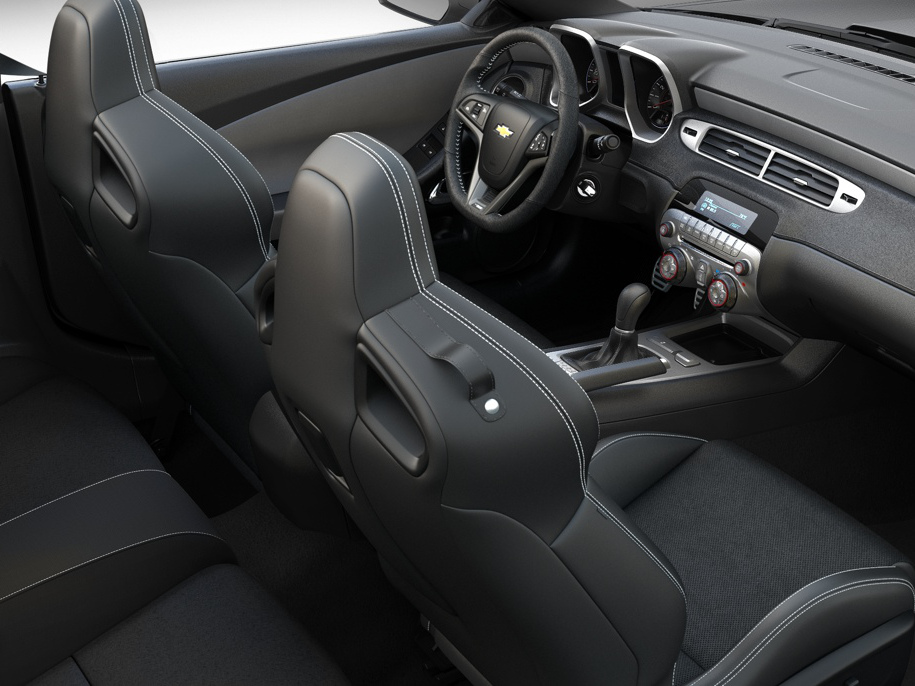 Get Behind the Wheel of the 2015 Chevrolet Camaro
If you want your next new car to look great as it flies down the road, it just makes sense to rely on the legendary performance and styling of the new Camaro. Explore the vehicle and take it for a test drive by visiting us at Tom Gill Chevrolet at 7830 Commerce Dr. in Florence, KY. Our dealership is only 15 minutes southwest of Cincinnati and easy to reach off I-71, right across from the City of Florence Golf Course. We look forward to seeing you!