Washing your car frequently as part of both your regularly scheduled and summer car maintenance keeps it looking great. But that's not the only reason a regular car wash Florence, KY are necessary. When done correctly, a Kentucky car wash will protect the exterior paint and control the imperfections you can't see, like ultra tiny scratches. Tom Gill Chevrolet is here to help Cincinnati, OH drivers keep their new Chevy advantage vehicles looking sharp. That's why we put together a handy car washing guide.
Plan Ahead
Think about whether your vehicle needs a quick wash or the full package. If your car is brand new or was waxed recently, then it will just need a car wash and wax. However, if your Chevy has been exposed to the elements for a few months without attention, it will need more than a quick car wash, and may even require a full car detailing.
Rinse & Wash
First, rinse your vehicle to remove any loose dirt and debris. Use car washing mitts and drying cloths to clean the vehicle's surface. After washing the car, clean the windows with an ammonia-free solution that's only intended for cars. Then switch to a low-strength, acid-free pH balanced aluminum wheel cleaner and clean the wheels and tires.
Remove Bumps & Apply Compound
Using a clay bar, gently buff away tree sap and other contaminants attached to the car's surface. You can also apply compound with a dual-action polisher to smooth tiny scratches beneath the surface. The compound needs two to four coats.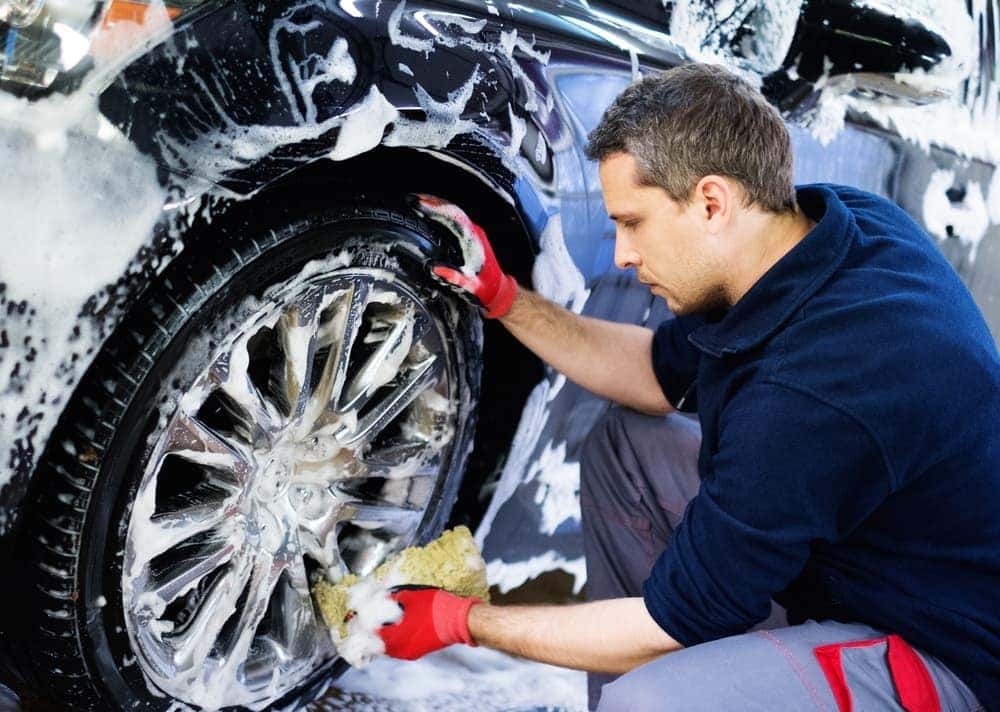 Apply Polish (If Needed)
If you use a polish, a dual-action option will work the best. The oils in the polish are what gives your vehicle a sleek, glossy look. You can use an orbital buffer and or soft towel to apply the polish. Even though the orbital buffer is the faster option, you don't get as much control over the finished look. Also, if debris comes between the pad and your vehicle while it's in motion, you could end up scratching your car.
Wax Your Car
Car wax works at doing more than improving the vehicle's appearance; it protects the paint from UV rays and helps retain its sheen. Carnauba and polymer are the most common types of car wax. Polymer wax costs more than carnauba, but it doesn't haze and won't need to set for long periods.
How Often to Wash a Car
This will depend on how often you drive your car. Do you just run errands or do you have long daily commutes? If you're traveling from Covington to Independence for work, aim to wash your car every two weeks and wax it every six months. If you're taking your Chevy advantage vehicle, the Chevrolet Traverse, off the beaten path for off-roading adventures, then you will want to clean it as soon as you can afterward.
How to Wash a Car: Tips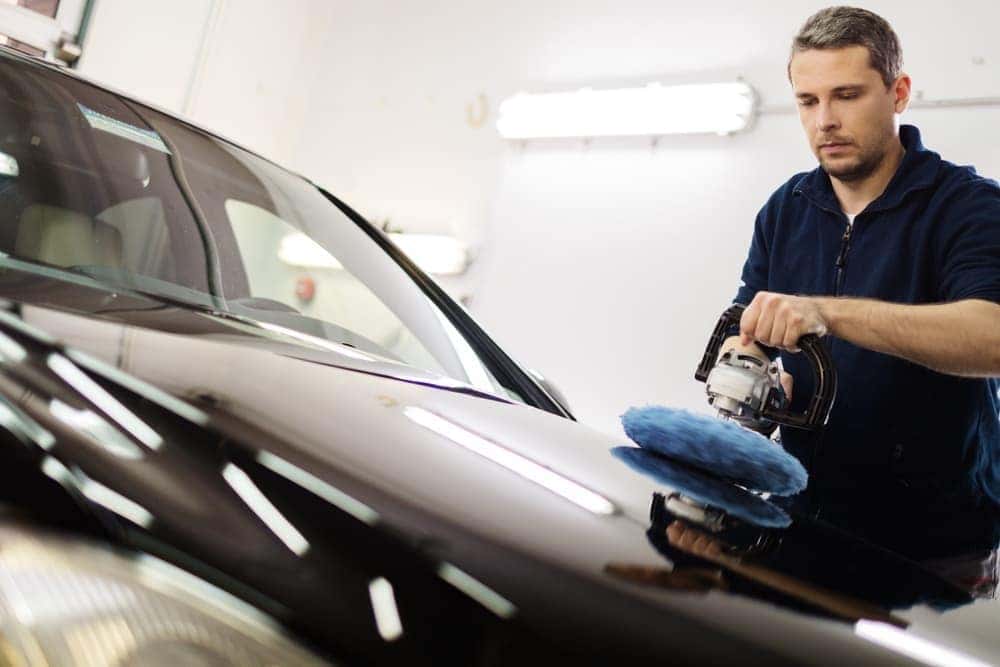 Cleaning Supplies: Instead of hand soap, dishwashing soap, or household glass cleaner, use solutions that are designed to protect your car's paint. Use a natural sponge or wool mitt to wash.
Washing: Lather up your car with soap and clean the sponge with fresh water as you wash the car body, windows, tires, and wheels.
Drying: Don't air-dry your car, as this can cause swirl marks. Use a chamois or terry towel to hand-dry the surface.
Get More Car Care Tips From Tom Gill Chevrolet!
Do you have extra questions about the proper ways to wash your car? Tom Gill Chevrolet is here to help! Whether you're purchasing a new or used Chevy or getting a tire rotation, be sure to ask about the Tom Gill Advantage, which will provide the Chevy advantage for your Kentucky car wash. In addition to excellent car-washing tips, our service department can provide certified auto care for your Chevrolet vehicle. While you're here, be sure to take a few minutes to browse our current service specials so you can save on your next visit. Contact us today!
More from Tom Gill Chevrolet
With this SUV's affordable price, you might think that the 2022 Chevy Trailblazer interior isn't spacious and full of great technology and comfort amenities. Think again! The Chevy Trailblazer dimensions are plentiful, and the 2022 Chevy Trailblazer interior is well-equipped with features you might expect to be a lot more expensive. With seating for…

When you choose a 2021 Chevy Silverado for work and/or play in Cincinnati, OH, your Chevy Silverado bed size will be based on which type of cab you choose. Tom Gill Chevrolet has your guide to how to configure your truck, so you get the Chevy Silverado short bed size, standard bed size, or long bed size…

Are you wondering how many seats are in a Chevy Equinox? Or, are you curious about the 2022 Chevy Equinox interior colors? No matter what you'd like to know about the 2022 Chevy Equinox interior, Tom Gill Chevrolet is here with the answers! Take a look inside this five-seat crossover SUV that Cincinnati, OH drivers love, then…