How to Remove Stickers From a Car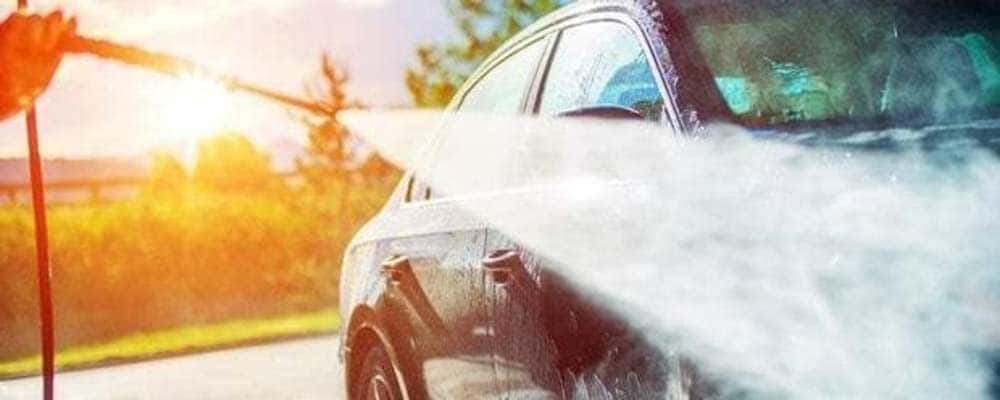 What's more frustrating than trying to get a sticker off your car, with shredding pieces and gummy residue? Here's how to remove stickers from a car the right way, without ruining your paint.
The Right Materials
Hair dryer with an extra hot setting, plus an outlet to plug it in
Razor blade or box cutter, if your sticker is on glass
Stiff plastic card, like a credit card or gift card
Soft rags or microfiber towels
Tree sap remover solution
Glass cleaner, if your sticker is on glass
Quick detailing spray
How to Remove Stickers From Car Paint
This process works best after a car wash, so be sure the area you're working on is totally free of dirt. Plug in your hair dryer and put it on the hottest setting. Hold it a few inches above the sticker. Do not place it directly on top of the sticker or paint because we need the air to circulate. Let the area warm up for a few seconds, and then move it around so that the entire sticker gets warm. Do the edges last, and get them warm enough for you to slide the plastic card. If you're working on glass, use a box cutter or razor blade instead of a plastic card. Keep working with the dryer and the card until you can start to peel the adhesive away with your fingers. Remove sticker from car as best you can, but it will probably shred into sections. Continue blowing the hair dryer and scraping with your card until you get the sticker off.
How to Remove Sticker Residue From a Car
Once the sticker is off, you'll probably still have a layer of gummy adhesive residue on the car's finish. To remove that, you can continue blowing hot air onto the surface and scraping with the card. You can also use tree sap remover on a rag to get the glue off the paint. Once you've gotten the sticky residue off, use glass cleaner or quick detailing spray to polish up the area.
Tom Gill Chevy Service
Sticker removal is a nuisance, and if you don't want to deal with it yourself, Tom Gill Chevy in Florence can always help. We're happy to assist while you're here for a car detailing or routine service. We're located conveniently near Cincinnati and Covington. Just schedule an appointment online anytime or contact us today.