In order for a vehicle to be considered a "commercial vehicle" in the United States, it must be owned by a business or non-profit organization. Seems simple enough, right? Actually, the answer to the question "what is a commercial vehicle?" is a bit more complicated than that. Explore some of the factors that may affect whether your vehicle can be considered commercial with Tom Gill Chevrolet, below!
Let's Define Commercial Vehicles
Some Cincinnati, OH business owners may not think much of designating their truck or van as a commercial vehicle, especially when they consider that any vehicle registered with a company can qualify for the title. However, the legal codes that apply to commercial vehicles are different than those that apply to non-commercial vehicles, so it's important to have a clearer answer to what designates a commercial vehicle.
Even if a vehicle isn't technically owned by a company, it may still be considered as commercial in a court of law. Take a look at these qualifying characteristics provided by the Federal Motor Carrier Safety Regulations:
If a vehicle's curb weight exceeds 26,001 pounds, it may be considered a commercial vehicle.
A vehicle that is under 26,001 pounds can still be considered commercial if it is used to transport hazardous materials.
If a vehicle is built to seat 16 passengers or more (including the driver), it more than likely will be considered commercial.
There are instances where these definitions would cause a truck or van to be designated as a commercial vehicle, even if it's owned or leased by an individual and not a business.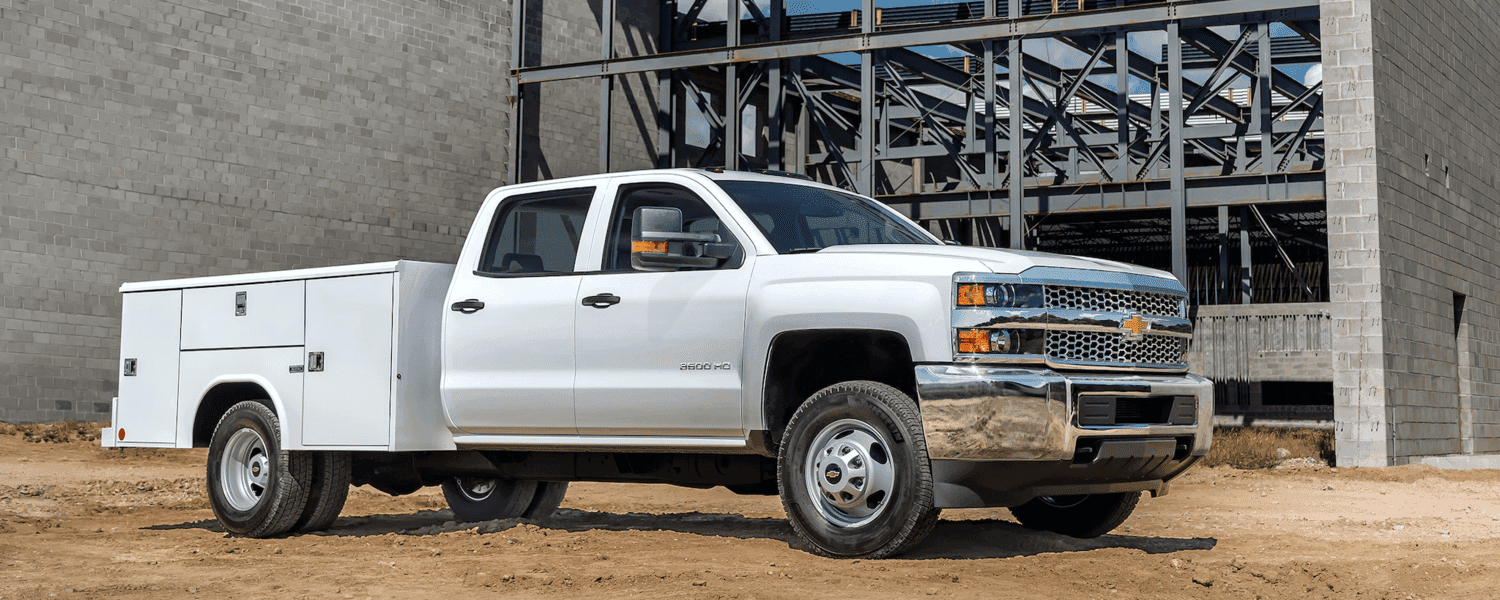 Find New Chevy Commercial Trucks at Tom Gill Chevrolet!
Need a vehicle to support your Covington business? Newport Chevy drivers trust Tom Gill Chevrolet! Our Florence showroom carries a variety of Chevy commercial trucks and vans for you to choose from, including: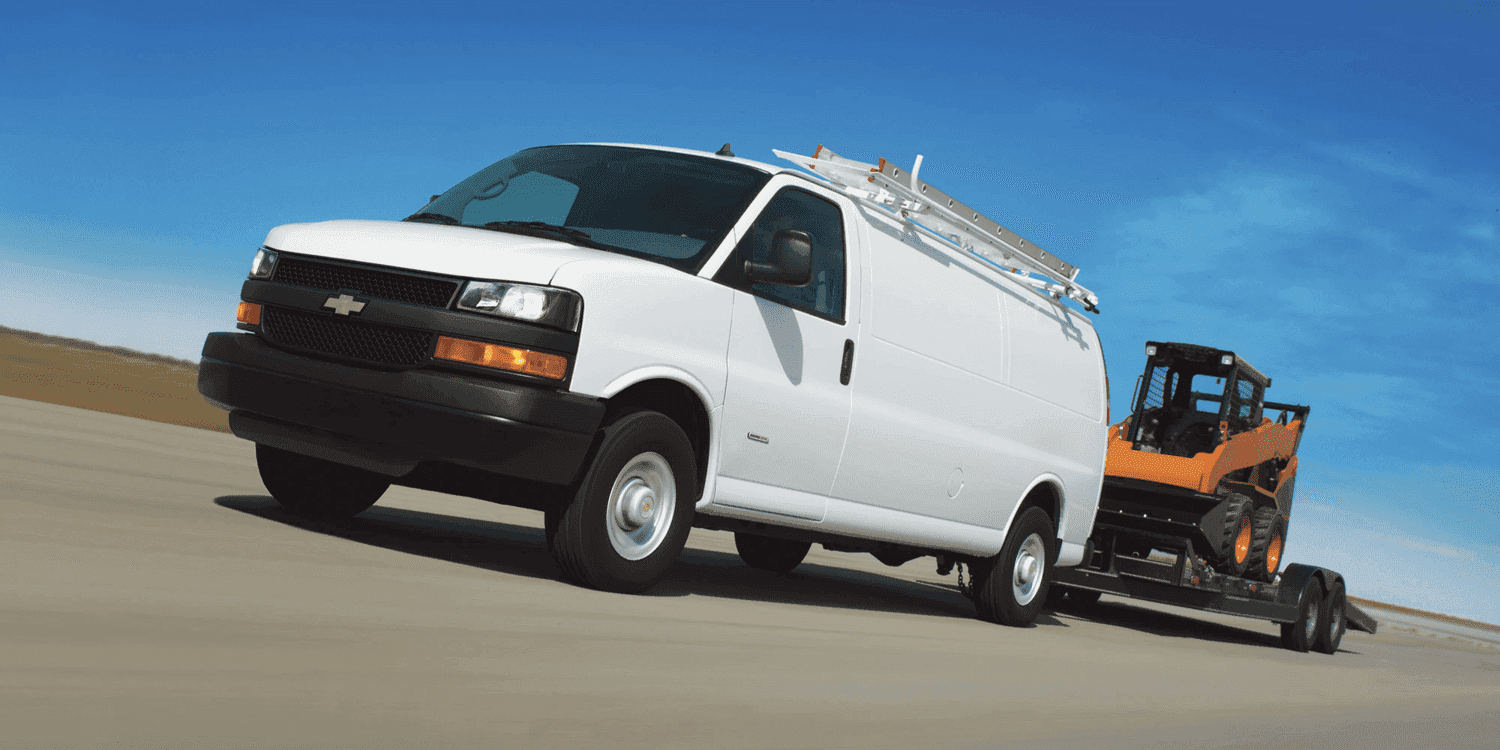 Which option would best suit your needs? The 2500HD and 3500HD are tough, heavy-duty pickup trucks built to tackle even the toughest of tasks on Independence job sites, making them ideal for local contractors or independent handymen and handywomen. Chevy commercial vans tend to be more popular among businesses like florists, caterers, plumbers, electricians, etc. Or, if you're thinking of starting up your own shuttle service to transport people to and from the Cincinnati/Northern Kentucky International Airport, a passenger van could be a great option.
Get Started in Florence Today!
No matter what type of business you're running, you'll find numerous commercial types of Chevy cars to test out at Tom Gill Chevrolet. And, thanks to our Tom Gill Advantage program, you can enjoy complimentary oil changes, tire rotations, and more for your Chevy commercial vehicle throughout the entirety of your ownership! It's just one of many reasons Newport Chevy drivers continue to choose Tom Gill Chevrolet. Contact us today to learn more, and be sure to ask about our monthly finance and lease specials.
More from Tom Gill Chevrolet
The 2022 Chevy Traverse is a popular SUV for its style, capabilities, and feature-packed cabin. But, what's in the latest Chevy Traverse interior? Does the Chevy Traverse have 3rd-row seating? Tom Gill Chevrolet is here to walk you through the Chevy Traverse dimensions, features, and more. Get to know this crossover SUV, and then visit…

On September 9th, 2021, Chevy announced the 2022 lineup for their iconic Silverado pickup truck, with a surprising all-new addition in the form of the off-road ZR2 trim. This trim level is a first for the Silverado lineup, and will focus on specs and features designed to maximize off-road power. The Chevy Silverado ZR2…

The 2021 Chevy Silverado continued the brand's legacy for excellence with top-notch performance specs and undeniable capabilities on the roads of Cincinnati, OH, so what about the 2022 Chevy Silverado? Is it worth an upgrade from the 2021 design? In this guide, we take you through the key differences between the 2021 and 2022 Chevy…