How Do the 2017 Chevrolet Traverse Reviews Stack Up Against the Competition?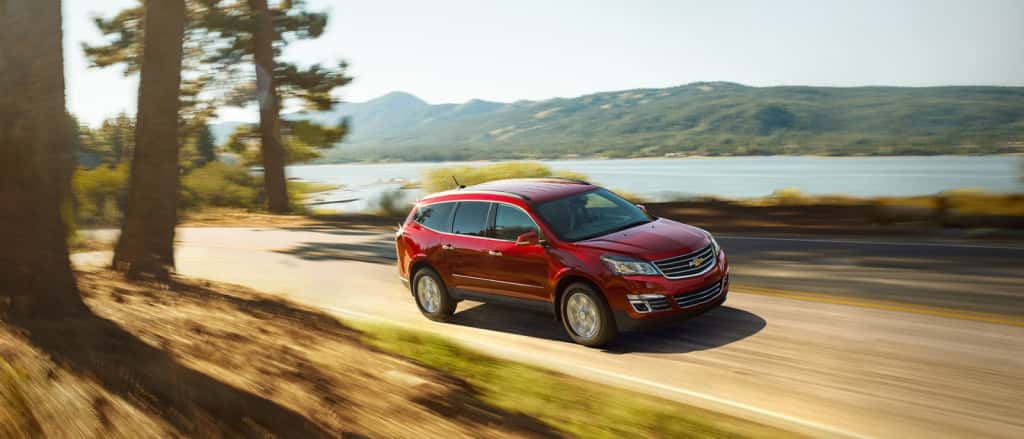 We love the Chevy Traverse and could sing its praises all day, but that won't tell you how it measures up against the competition. To do that, we rely on experts and their 2017 Chevy Traverse reviews to give Florence and Covington, KY drivers a clear view of this Tom Gill favorite. Check out what the critics thought about this compelling crossover SUV, the get your online finance application started and take home a new Traverse today.
The 2017 Chevrolet Traverse Trumps the 2017 Ford Explorer
The Folks at US News give the Chevy Traverse high marks and calls it a "solid performer." The same cannot be said for the 2017 Ford Explorer whom the publication says has "poor maneuverability and lackluster towing abilities." Edmunds pans the Explorer as well, noting that "the 2016 Ford Explorer isn't as versatile or roomy as some other large, three-row crossover SUVs," making it a poor choice for families who need an SUV that can do more than manage bumpy roads.
The 2017 Chevrolet Traverse Outshines the 2017 Toyota 4Runner
The 2017 Toyota 4Runner came in low on the list of mid-sized SUVs as well with experts like Motor Trend complaining about the high noise factor while Kelley Blue Book complained about the heavy SUVs inability to round corners without excessive body roll. KBB loved the smooth-riding Chevy Traverse, however, commenting that "the Traverse's ride is smooth, its handling predictable and its braking strong."
The 2017 Nissan Pathfinder Pales in Comparison to the 2017 Chevrolet Traverse
The 2017 Nissan Pathfinder didn't fare any better than the Chevrolet's other competitors, coming in well down the list of three-row SUVs. While the experts at N.Y. Daily News lauded the Chevrolet Traverse for its cargo and interior space, it had little praise for the 2017 Pathfinder, finding in its review that "though improved, the new Pathfinder still ranks as entirely average. … there's no excuse for Nissan's seemingly half-hearted approach to creating 3-row family transportation," leaving little doubt about which one would serve active families better.
Test-drive the 2017 Chevrolet Traverse in Florence, KY
Read the 2017 Chevy Traverse reviews, then schedule a Florence or Covington test drive and see for yourself. Contact Tom Gill Chevrolet at (855) 977-0189 or visit our showroom at 7830 Commerce Drive in Florence, KY today.