2017 Chevrolet Cruze Technology
The 2017 Chevrolet Cruze technology is one of the major factors that really sets this car apart from other compact sedans. Not only does it come with advanced capabilities and interfaces that you won't find in other cars, it offers many of them like smartphone app integration and 4G LTE connectivity standard. Learn about some of the highlights on the list of 2017 Chevrolet Cruz technology, and plan on exploring these features in person at Tom Gill Chevrolet in Florence.
Touchscreen Infotainment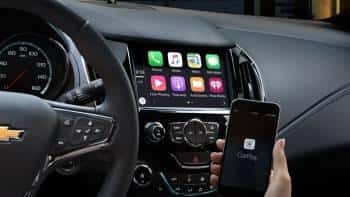 The latest Cruze comes standard with a seven-inch touchscreen installed with the Chevy MyLink infotainment system. All of the most important cabin controls are right at your fingertips. Plus, you have expansive options for information and infotainment that you can access on the go. A bright display and intuitive menus help you take advantage of smart, simple technologies to enhance what you car can do.
Smartphone App Integration
The 2017 Chevrolet Cruze is one of the only compact cars on the market that comes standard with Apple CarPlay and Android Auto capabilities. These tools let you integrate some of your favorite Android and Apple apps with your car. That means you can access all your music on the go, get easy navigation assistance, keep in touch with your contacts, and a whole lot more. This lets you take advantage of all your phone has to offer without the same level of distraction.
4G LTE Coverage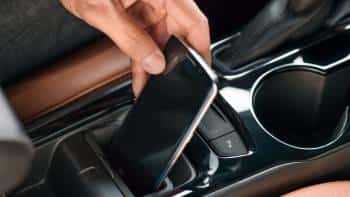 The Chevrolet Cruze was the first car in its class to make this technology available. These days you want to be connected in all places at all times. Thanks to an available 4G LTE Wi-Fi connection, up to seven devices can connect consistently no matter where you are going. Whether for information, entertainment, communication, or collaboration, you will love that the Cruze keeps you online everywhere.
MyChevrolet Mobile App
Your phone interacts with your 2017 Chevrolet Cruze technology. So why shouldn't that same technology interact with your phone? With the MyChevrolet mobile app installed you have the ability to use your phone to stop/start the car, lock/unlock the doors, send info to the navigation system, and look up where your car is parked. Plus, you can check up on diagnostic information to take advantage of the convenience and cost savings of preventative maintenance.
The 2017 Chevrolet Cruze Technology Enhances Every Drive
The really exciting thing about these high-tech features is that they do so much, but they are so easy to learn and use. Once you start driving with them at your disposal you will wonder how you ever got by without them. Explore all that the newest Cruze has to offer at Tom Gill Chevrolet located at 7830 Commerce Dr, Florence, KY.