The 2017 Chevrolet Volt Fuel Economy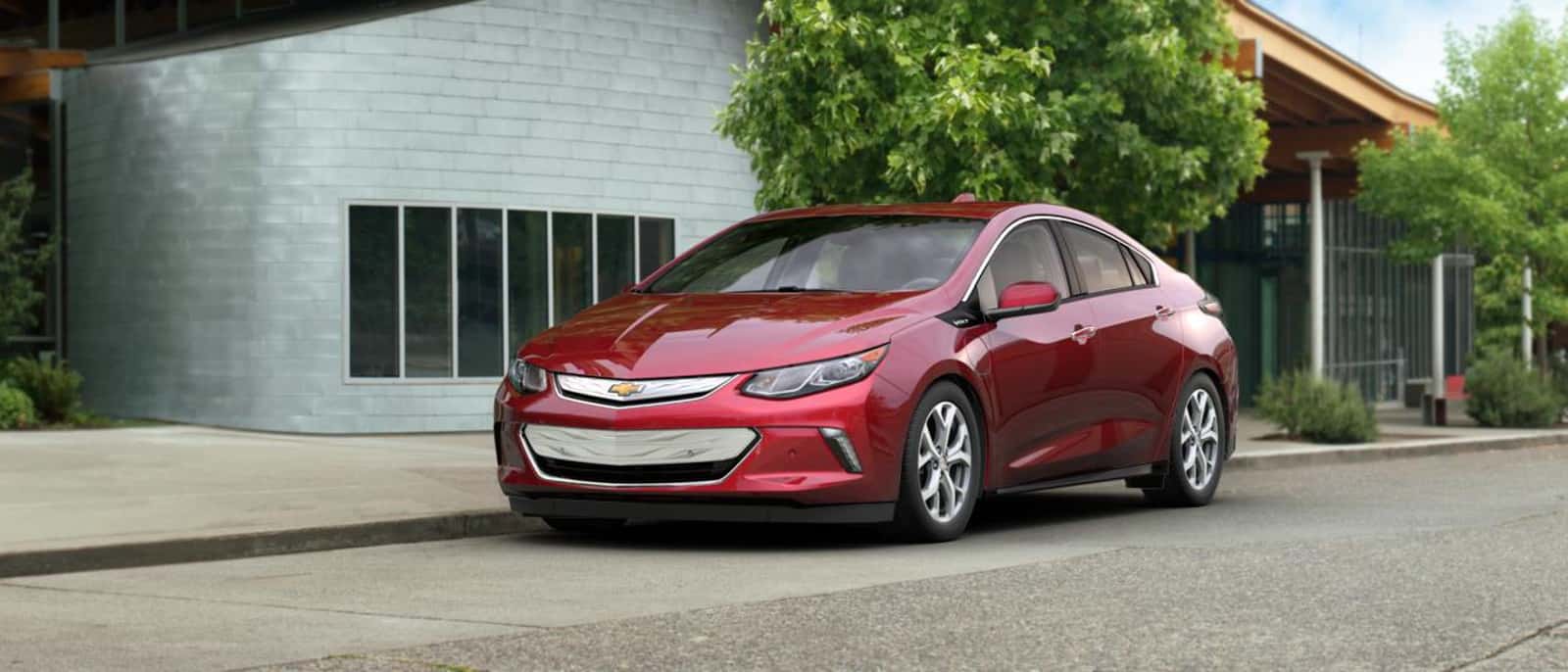 If you're ready to go a lot farther between fill-ups, slash your gas bills, and minimize your carbon footprint, the 2017 Chevrolet Volt fuel economy delivers. Thanks to advanced engineering and sophisticated hybrid powertrain technologies, this hatchback can handle most of your trips using only electric power. And when you need to go farther, it seamlessly switches over to hybrid power. Explore the efficiency in depth, and visit Tom Gill Chevrolet in Florence when you're ready to learn more.
Engine
The 2017 Chevrolet Volt fuel economy is so impressive because it runs on one of the leading hybrid powertrains currently in production. All trims have a 1.5L four-cylinder engine under the hood that is paired with twin electric motors. An 18.4 kWh battery pack powers the electric motors and recharges when the vehicle is plugged into an outlet. The battery pack also captures and stores energy usually lost in a gas engine or during breaking to keep itself charged. In total this powertrain produces 149 hp, which is an impressive figure compared to some other models, and enough power to inspire confidence behind the wheel.
Efficiency
The thing that really sets the 2017 Volt fuel economy apart from the rest of the hybrid pack is that the majority of your everyday travel can be done on electric power alone. The latest Volt has an all-electric range of 53 miles, which is enough to handle most commutes and additional errands. You have a total range of 420 miles and can expect to get 43 mpg city and 42 mpg highway, which are better figures than any all-gas hatchback. Chevrolet estimates that with regular charging, the average driver will be able to travel 1,000 miles between fillups,
Charging
Cincinnati area drivers might be worried that the charging process is confusing or time confusing. But when you're ready to charge your Volt, all you need is a 240- or 120-volt outlet. The car has an easy-to-use plug-in system that will be familiar to you the first time you use it. You can fully charge your vehicle in just 4.5 hours with a 240-volt outlet, and in 13 hours with a 120-volt outlet. Keep in mind that you can take advantage of all-electric power even when you leave the house without a full charge. And if you need to travel without limits, you always utilize the hybrid mode to extend your range by hundreds of miles.
Make Efficiency Your Priority with the 2017 Chevrolet Volt
The 2017 Chevrolet Volt fuel economy is what jumps out about this hatchback, but there are a lot of other elements that make it one impressive vehicle. Explore all that it has to offer at Tom Gill Chevrolet. located at 7830 Commerce Dr. in Florence, KY.