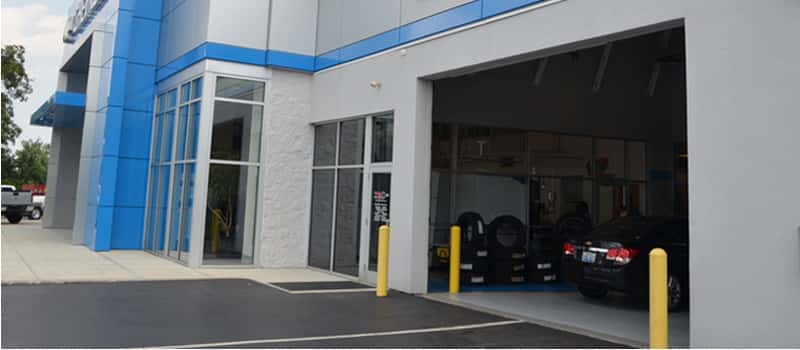 Hello Fort Thomas
Find Automotive Expertise Near Fort Thomas, KY at Tom Gill Chevrolet
The quality of your mechanic has a huge affect on the quality of your repairs. A really great mechanic can save you time, money, and hassle. A lesser mechanic can make your automotive problems worse. The next time you need routine maintenance or major repairs, bring your vehicle to Tom Gill Chevrolet near Fort Thomas, KY.
Our dealership is one of the area's premier auto service providers, and we have many customers that won't let anyone else touch their cars. If you are coming from the Fort Thomas area, we are about 20 minutes away if you take I-275 W to US-71 S/US-75 S.
We are committed to going the extra mile for anyone that brings their vehicle in. Here are a few of the ways we live up to that promise.
Schedule Service Online
Instead of finding a phone number, waiting on hold, trying to describe your issue, and hoping that all the important details were written down, wouldn't you rather take a minute or two and book your service appointment online? We offer a simple form for you to fill out, and when you click send, your appointment is locked in. When you get here, our team will be completely set up to tackle your automotive issues.
Easy Care Access
Easy Care is a comprehensive program designed to help you avoid automotive breakdowns, and find help if and when they do happen. It is a suite of services that utilizes digital technologies and old-fashioned customer service principles to make it easy for you to take care of your car. We offer access to this exciting program, and so far our customers love it.
Service Specials
Some dealerships try to gouge you on service, but that is not our style. In fact, we offer service specials throughout the year, and they apply to both routine issues like oil changes, and major repairs that would be prohibitively expensive otherwise. Our goal is to get you back on the road for less, which is why we make it so easy for you to get these discounts. The next time you book an appointment, check to see if you could be saving money.
Let Tom Gill Chevrolet Care for Your Vehicle
Our mechanics love cars, and from the quality of the work they do, it shows. There is nothing we like more than seeing a vehicle roll out of the garage door of our service department in perfect running order. If you need a great mechanic on your side, work with Tom Gill Chevrolet in Florence, KY. To get great automotive service and great customer service near Fort Thomas, KY, come to Tom Gill Chevrolet.