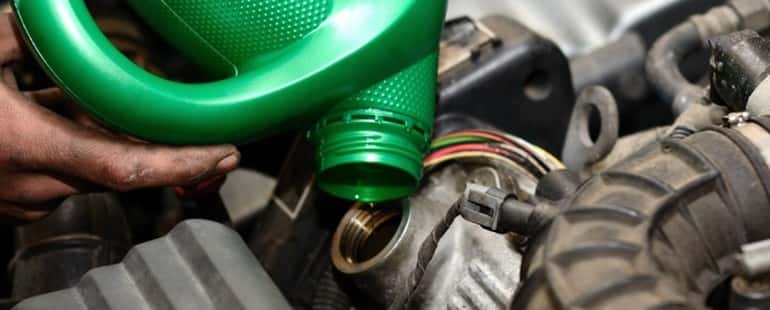 Get a Quick and Easy Oil Change Near Burlington at Tom Gill Chevy
If you're in need of an affordable, hassle-free oil change near Burlington then you're in luck. Here at Tom Gill Chevrolet, our factory-trained and certified technicians will have you in and out in no time. When you need an oil change, come see us at 7830 Commerce Road in Florence, Kentucky, just a ten-minute drive east of Burlington via the following bullet-pointed directions:
Follow Burlington Pike east for about 4.5 miles
Turn left onto Commerce Drive
Arrive at our dealership on the right, just past the Florence Heritage and Best Western Inns
Scheduling Your Oil Change
At Tom Gill Chevrolet we make scheduling your oil change as easy as can be. Simply schedule your service online to get booked right away. If you'd prefer, though, you can also call us at (888) 988-2309 to schedule by phone or stop by and see us and we'll fit you in as soon as we can. Our service team is here to perform oil changes and other standard maintenance Monday through Friday from 7:00 a.m. to 6:00 p.m. and Saturday from 8:00 a.m. to 3:00 p.m.
How Often Should I Get an Oil Change?
While there are variants depending on the make and model of your vehicle, most cars require an oil change every 5000 to 7000 miles. If you want an exact number on that, you can check your vehicle owner's manual or stop in and see us and we'll give you our expert opinion.
Why is an Oil Change So Important?
Oil is the substance your vehicle uses to lubricate the pistons inside the housing chamber of your engine. If the oil gets old and gritty, or if the engine begins to run out of oil, then the engine begins to overheat. Engine overheating can damage or destroy your engine, which can be very expensive and dangerous.
The Tom Gill Advantage
Tom Gill Chevrolet is a dealership that treats its customers right. That's why we offer the Tom Gill Advantage, which comes with two years of oil changes!
Get Your Oil Changed at Tom Gill Chevrolet
Take the short drive from Burlington to get your vehicle serviced at Tom Gill Chevrolet today! In addition to having your oil changed, you can also have general diagnostics done to make sure your vehicle is in prime shape. We're here and ready to service your vehicle at 7830 Commerce Drive in Florence, Kentucky.