If you're searching for a new or used Chevrolet around Florence, but aren't sure how to trade in a car, Tom Gill Chevrolet is at your service. We do everything we can to make the process of buying your next vehicle easy, and that includes trading it in. Think learning how to trade in a car is complicated? We have you covered.
Learn Your Trade-In Vehicle's Value
The first thing to do is to learn the approximate value of the vehicle you're driving now. If you still owe money on it, you will also need to find out the remaining balance of your loan. You might be familiar with the Kelley Blue Book® Value, and you don' need to go anywhere else to get it: just use our trade-in calculator at Tom Gill Chevrolet.
Would you rather talk to someone in person as you shop for a car? We can give you an estimate on your car's value when you visit our Florence showroom near Cincinnati, OH. Remember that an estimate is just an estimate; it's an idea to let you know what your budget range is when buying your next car.
Drive Your Car to Tom Gill Chevrolet for An Official Appraisal
Once you have an estimate of the value of your current vehicle, you can visit the dealership for an official appraisal. Schedule an appointment at Tom Gill Chevrolet, where we can answer any lingering questions about how to trade in your car and what the process looks like while we inspect your vehicle.
During an appraisal by our team, we'll examine your vehicle's overall condition and determine whether we'd be able to re-sell it in our own used inventory.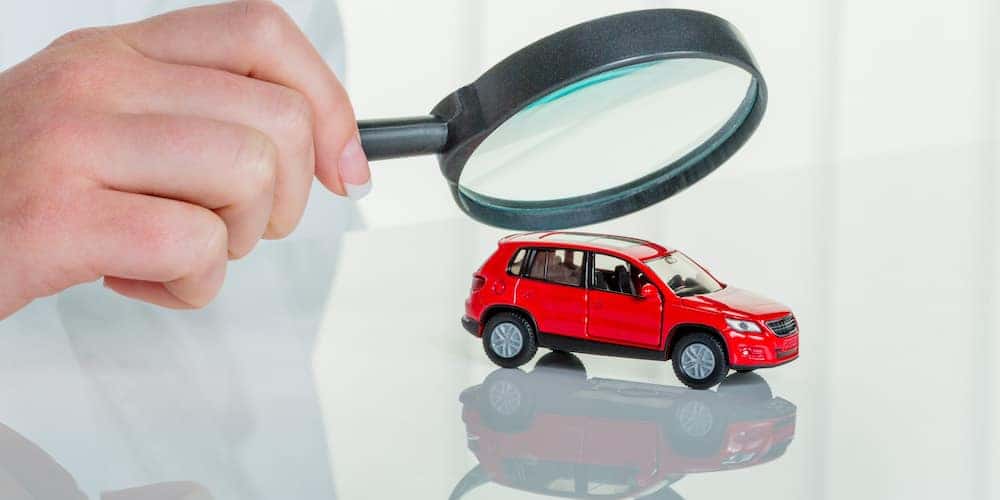 Accept or Negotiate a Trade-In Deal
You've had your vehicle appraised, but that doesn't necessarily mean you need to accept it. Maybe you want to hold onto your car to pass it on to a child who's learning to drive or you already know a friend you want to sell it to. Whatever the reason, receiving an offer doesn't mean you need to accept it — you might even be able to negotiate a better offer or different terms to the loan on your next vehicle.
Once you settle on and accept a final offer, it's just a matter of signing off the paperwork.
Find Your Next Vehicle at Tom Gill Chevrolet!
Now that you know how to trade in your car, head into Tom Gill Chevrolet to find the new Chevy you've been dreaming about! Soon you'll be cruising around Independence streets in style in your new vehicle. The friendly finance team at Tom Gill Chevrolet wants to help you trade in your car. What are you waiting for? Contact us today to learn more about your financing options, if you can trade in a financed car, and more!