Tom Gill Advantage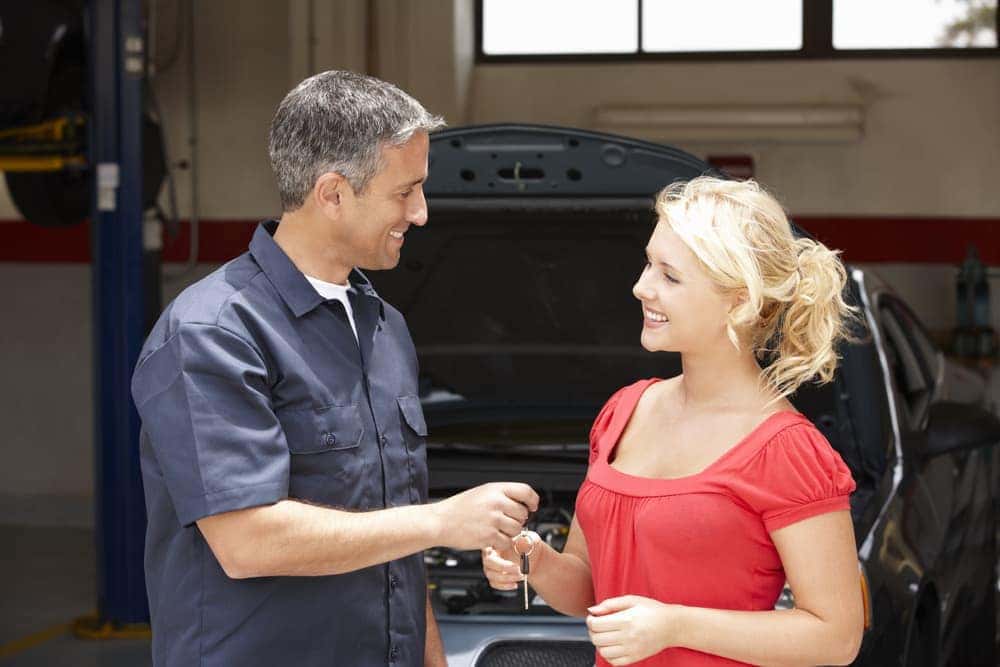 What Is the Tom Gill Advantage?
At Tom Gill Chevrolet, we want our customers to walk away with a Chevrolet that they'll not only be happy with, but will keep them in the Tom Gill family by providing excellent continuing service through our Tom Gill Advantage program. We've adapted the Chevy advantage with our new and pre-owned models to give that extra added incentive to our customers in Florence and over the Cincinnati bridge! So what exactly is the Tom Gill Advantage? Learn all about how perks like the Tom Gill Tax Advantage can help you save on cheap new cars near me, and also near the Florence Ya'll water tower!
New Chevy Advantage Perks: Rewards on Service
When you've browsed through our Chevy advantage new cars, trucks, and SUVs to find your next Chevrolet, you won't only be driving away to Cincinnati with your new Chevy, but you'll also have the support of the Tom Gill Advantage program for continuing auto services – including free oil changes and free tire rotations for the lifetime of your vehicle, courtesy of the Oil and Tire Advantage. For those who find their next new Chevy at Tom Gill when they drive from the John A. Roebling Suspension Bridge to our Florence dealership, you'll receive:
---
---
Courtesy Loaner when your car is being serviced here.
---
---
---
---
Luxcare XT Protection – A full year of preservation and protection of your new car's interior and exterior.
When you find your Chevy advantage vehicle at Tom Gill, you'll ultimately save on the routine maintenance that goes into keeping your car, truck, or SUV in top shape when you're driving to and from Covington. On average, customers will save $69.00 each time they come in for regular services on their new Chevy vehicles! Routine repairs and maintenance can add up to thousands of dollars each year, but Tom Gill Chevrolet is dedicated to helping you find ways to save on service Chevrolet through the Tom Gill Advantage.
Advantage Used Cars: Tom Gill Advantage
Tom Gill Chevrolet understands that not everyone is looking to upgrade their ride to a brand new Chevy. While we offer amazing incentives for new vehicles, we also offer the Tom Gill Advantage on select pre-owned Chevrolet too! That means when you come down from Independence to see us, you'll find advantage used cars that'll not only work for your commutes over the Cincinnati bridge, but under the Tom Gill Chevy Advantage you'll also get:
Lifetime Oil Changes
---
Lifetime Tire Rotations
---
GM Preferred Owner Program
---
UNLIMITED Car Washes
---
PowerLIFE Powertrain Guarantee – vehicles under 80,000 miles
---
Courtesy Loaner when you car is being serviced here.
You can rest assured that our Florence auto body has your pre-owned Chevy in mind when you leave our lot! So far, 2,158 of our Tom Gill Advantage customers have used their service benefits through the program for their powertrain repairs and routine maintenance. When you choose Tom Gill Chevrolet for your next Chevy, we want you to keep saving on service so that you'll only have to worry about enjoying your trips around Burlington!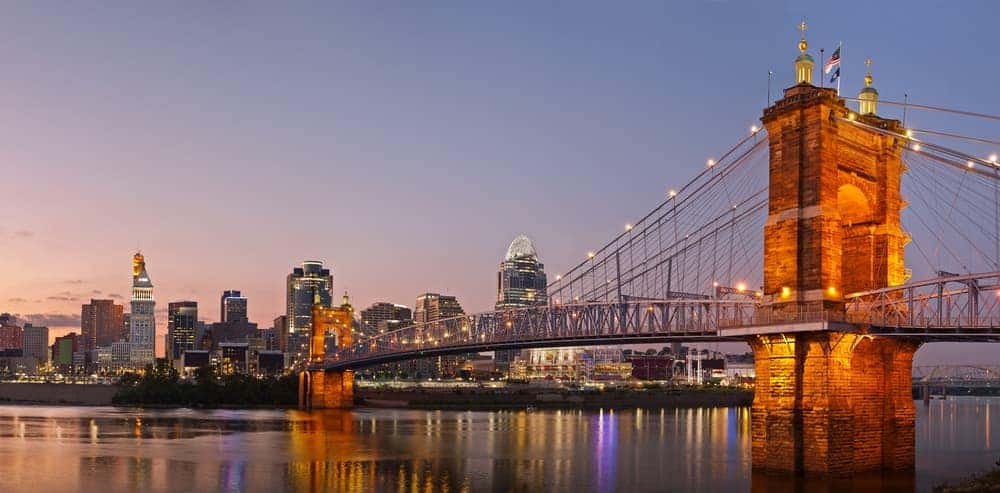 Take the Drive Over the Cincinnati Bridge for the Tom Gill Chevy Advantage!
Keeping up with routine service for your Chevy is made more cost-effective through the Tom Gill Advantage program! With lifetime oil changes and tire rotations, along with other benefits like transparent pricing, we're prepared to help you find your next Chevy advantage vehicle that'll keep you going. When you're ready to see what we have to offer, come down to our Florence dealership and take a look at our extensive Chevy inventory, or refer a friend to find their next Chevy with us. Apart from leaving with a new or pre-owned Chevy that you'll love, you'll also leave with the support of the Tom Gill advantage! With our straight pricing on all our Chevrolet, we're waiting for you on the other side of the John A. Roebling Suspension Bridge!
Learn More About the Tom Gill Advantage
Dealership Info
Mon - Fri7:00 AM - 6:00 PM

Sat8:00 AM - 3:00 PM

SunClosed
Mon - Fri7:30 AM - 5:30 PM

Sat - SunClosed
Mon - Fri9:00 AM - 8:00 PM

Sat9:00 AM - 6:00 PM

Sun12:00 PM - 5:00 PM

Mon - Fri9:00 AM - 8:00 PM

Sat9:00 AM - 6:00 PM

Sun12:00 PM - 5:00 PM

Mon - Fri7:00 AM - 6:00 PM

Sat8:00 AM - 3:00 PM

SunClosed
Mon - Fri7:00 AM - 6:00 PM

Sat7:00 AM - 2:00 PM

SunClosed
More from Tom Tom Gill Chevrolet
In the market for a capable pickup truck with plenty of room to carry equipment to your Cincinnati job sites? The 2019 Chevy Silverado 1500 is a top choice among local contractors and weekend adventurers, but before you get behind the wheel, you may be wondering what the bed size is on a Chevy…

With a starting MSRP of $23,800, the 2019 Chevy Equinox is an incredibly accessible family SUV that has received rave reviews from Cincinnati drivers and industry experts alike. Explore the full price range, find out how much you'll get for your money from the base and top-tier trims, and learn more about the available…

Many Cincinnati car shoppers are attracted to the 2019 Chevy Cruze for its superior fuel economy, comfortable interior, and affordable price range. Here at Tom Gill Chevrolet, we believe that a vehicle's exterior paint color options are just as important as what's in the cabin and what's under the hood. After all, you may not realize…