2017 Chevrolet Cruze Hatchback vs. the 2017 Mazda 3 5-Door
2017 Chevrolet Cruze Hatchback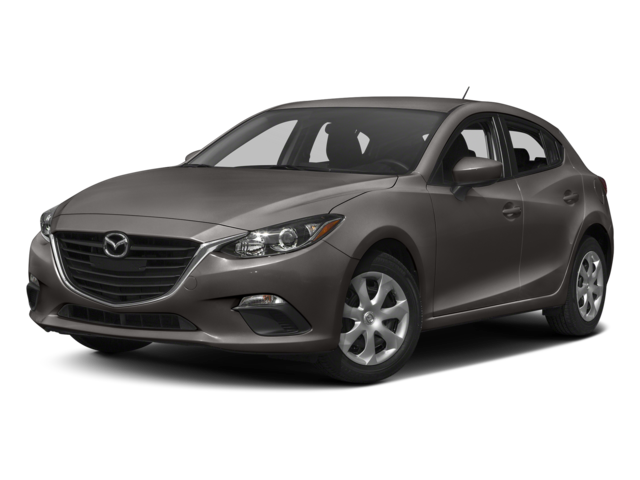 2017 Mazda 3 5-Door
The 2017 Chevrolet Cruze Hatchback and the 2017 Mazda 3 5-Door are both affordable cars that offer surprising performance and lots of practical features. That is why it's so important to carefully compare them head to head before picking one model over the other. A close look at the specs reveals that the new Cruze Hatchback offers more of what drivers from Cincinnati and the suburbs want in a vehicle. Go for a tour and test drive at Tom Gill Chevrolet in Florence to see for yourself why the Cruze is such a standout hatchback option.
Performance
The 2017 Chevrolet Cruze offers the kind of balanced performance that makes it ideal for trips around the city streets or across the highways:
Cruze Hatchback: The standard turbocharged 1.4L four-cylinder engine puts out 153 hp and an impressive 177 lb-ft of torque. That torque provides the car with confident, sustained acceleration.
Mazda 3 5-Door: The lower trims are powered by a 2.0L four-cylinder which produces negligibly more horsepower at 155, but significantly less torque at just 150 lb-ft.
Cargo
Carrying capacity is huge selling point of hatchbacks, especially the amount you can carry when the back seat is occupied. The Chevrolet Cruze Hatchback gives you quite a bit more room to work with:
Cruze Hatchback: There is 22.7 cubic feet of dedicated cargo area.
Mazda 3 5-Door: The dedicated cargo area is comparatively small with only 20.2 cubic feet of space.
Safety
The Cruze is available with a superior list of features to keep you and your passengers safe:
Cruze Hatchback: All trims come with the OnStar telematics system, which instantly connects you with help on the road. There is also a Teen Driver mode that allows you to set limits when someone else is driving. Additionally, you have the option to equip front and rear parking sensors.
Mazda 3 5-Door: Unfortunately, none of these high-tech safety features is available for this model.
App Integration
When the features of your phone are integrated into you car you have powerful capabilities for accessing information and entertainment on the road. The 2017 Chevrolet Cruze Hatchback makes it easy to take advantage of the possibilities:
Cruze Hatchback: All trims come with Android Auto and Apple Car Play, which allow you to access a world of third-party apps through the car's 7-inch touchscreen.
Mazda 3 5-Door: This car also has a 7-inch touchscreen, but it can only access a very limited number of apps from a list that does not change.
The 2017 Chevrolet Cruze Hatchback is the Exciting New Choice
Since the Cruze Hatchback is brand new to the Chevy lineup, it reflects everything today's drivers crave. Head to Tom Gill Chevrolet, located at 7830 Commerce Dr., Florence, KY, for a closer look. We are easy to reach from anywhere around the Cincinnati area by taking I-75 to Exit 171. Please contact us if you have any questions.