Chevy Infotainment 3 System: The Future of MyLink

If you're a Cincinnati, OH driver behind the wheel of a new Chevy vehicle, then you probably already know abou Chevy Infotainment 3. This advanced technology interface is the next step after Chevy MyLink, letting you quickly and easily connect your phone to your ride and keep you connected on the go.
Set Up Apple CarPlay on Infotainment 3
Apple CarPlay capabilities on your Chevy Infotainment 3 System let you sync up your compatible iPhone with your vehicle. In addition to features like Siri Eyes Free, you'll have access to a wide range of other features. Setup is easy, just:
Put your vehicle in PARK.
Connect your iPhone into a USB data port (you should use a factory-provided Lightning cable, aftermarket cables may not work).
The Apple CarPlay icon will light up.
The first time you connect, you'll need to accept the services.
You can now customize your system by selecting the apps displayed.
Set Up Android Auto on Infotainment 3
Your Android smartphone should have Android Auto capabilities (you may need to install the app from the Google Play Store). To connect your phone to your Chevy and bring Google Assistant, Maps, and other features to your car, just:
Put your vehicle in PARK.
Connect your vehicle via the manufacturer-provided USB cable.
The Android Auto light will illuminate.
You'll need to accept the terms and services.
Select the Android Auto icon to choose the apps that show up on your vehicle touchscreen.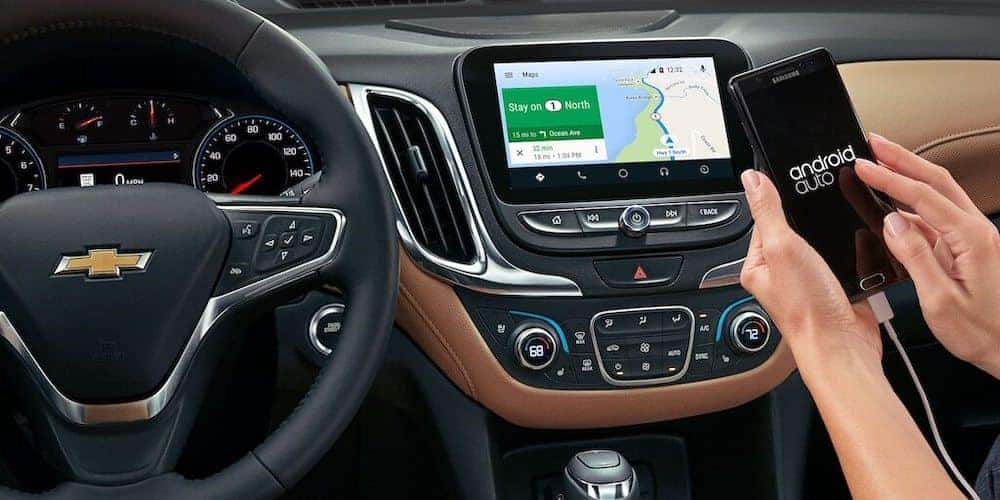 Update Chevy Infotainment 3
It's important to keep all of your technology up-to-date. While it easy to
update older infotainment systems
, Over-the-Air technology makes it just as simple on Chevy Infotainment 3. The majority of 2019 and newer Chevy models are outfitted with Infotainment 3, and here's how you update:
Connect through in-vehicle 4G LTE Wi-Fi or through your local Wi-Fi network — you can also use your phone's Wi-Fi hotspot.
You can drive and use your vehicle as normal when downloading the update, but once it's downloaded, you should find a place to park.
Once the download is complete, Chevy Infotainment 3 will prompt you to install when you shift into PARK or the next time you turn on your vehicle.
Installing updates typically takes less than 20 minutes.
How to Use Other Chevy Infotainment 3 Features
Customize Homepage Icons
Are you tired of needing to go to a second page to find one of your apps? With Chevy Infotainment 3, you can arrange how your apps show up on the screen, personalizing your homepage for your convenience. Here's how:
Just press the Home button.
Touch and hold the icon you want to move, like you would on the home screen of your phone.
Continue holding the icon and drag it to the position you want.
Release the icon, and it's in its new location.
Personalize Your Vehicle
Does your family hand off the keys often? Are you tired of the kids changing your settings? Keep your radio presets, HVAC settings, and convenience features with unique profiles for each driver. To adjust your settings, just:
Select Settings (from the homepage tab).
Choose the desired menu tab.
Choose the feature and make your adjustments.
Press BACK until you're back to the main menu.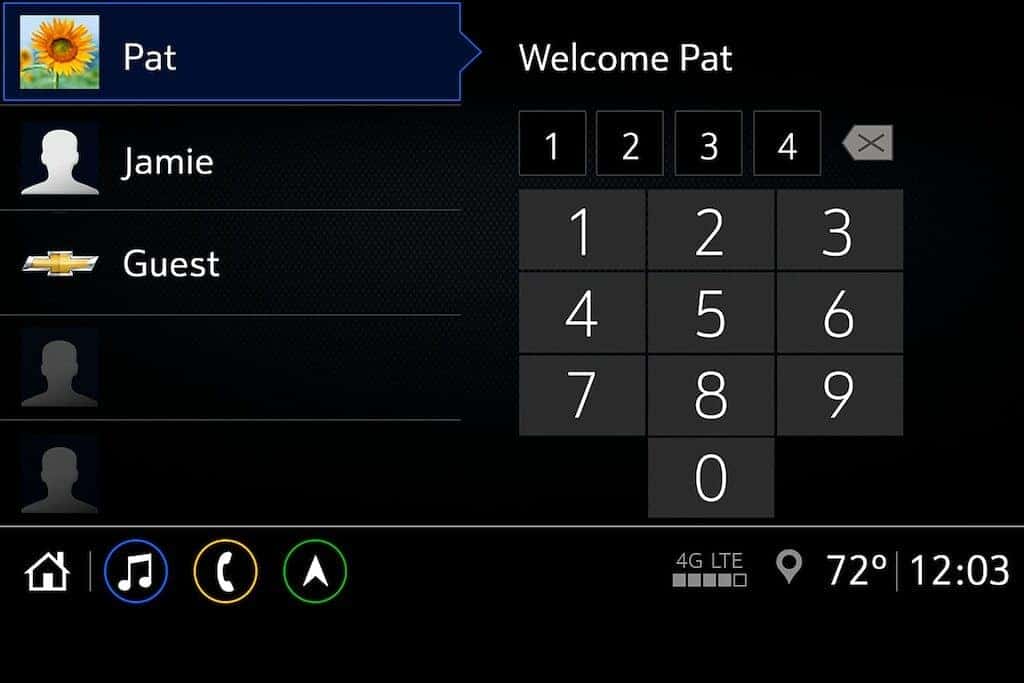 Set Your Favorites
Just like with your apps, you can set other favorites on Chevy Infotainment 3. The audio source options are on the left side of the page. To set your favorites or adjust the order, just:
Bring up the desired radio station.
Choose the page where you want your favorite screen buttons.
Touch and hold one of the favorite screen buttons until you hear a beep.
Repeate with the rest of your favorites.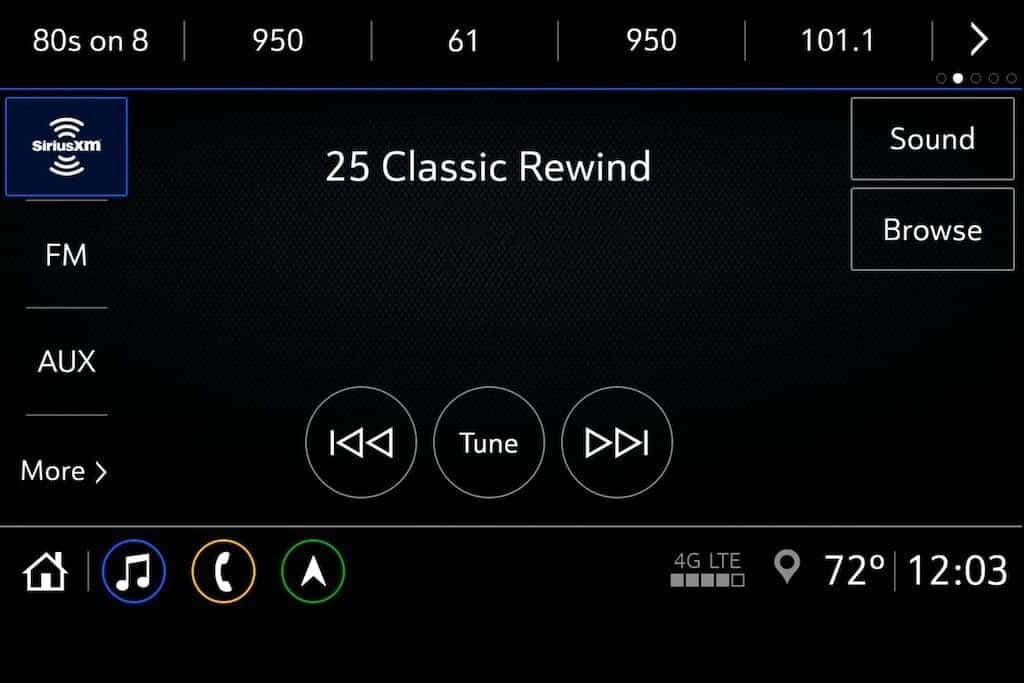 Use Voice Commands
Make phone calls and control your music handsfree. Chevy Infotainment 3 features a natural voice recognition system that turns on with the push of a steering wheel-mounted button. To use it, just:
Press the "Press to Talk" button on your steering wheel.
Your radio will play a prompt, followed by a beep.
After the beep, just say what you want to do. For example, you could say "Call Tom" or "Tune FM 107.7." You can also say "Help" for assistance.
Navigation Built-in
Navigation is available on Chevy Infotainment 3 systems as well, providing you with the following features (no need to hook up your phone):
Turn-by-turn directions
Multiple map view
Frequently used destinations
Routing progress and ETA
Voice guidance (that can easily be turned off)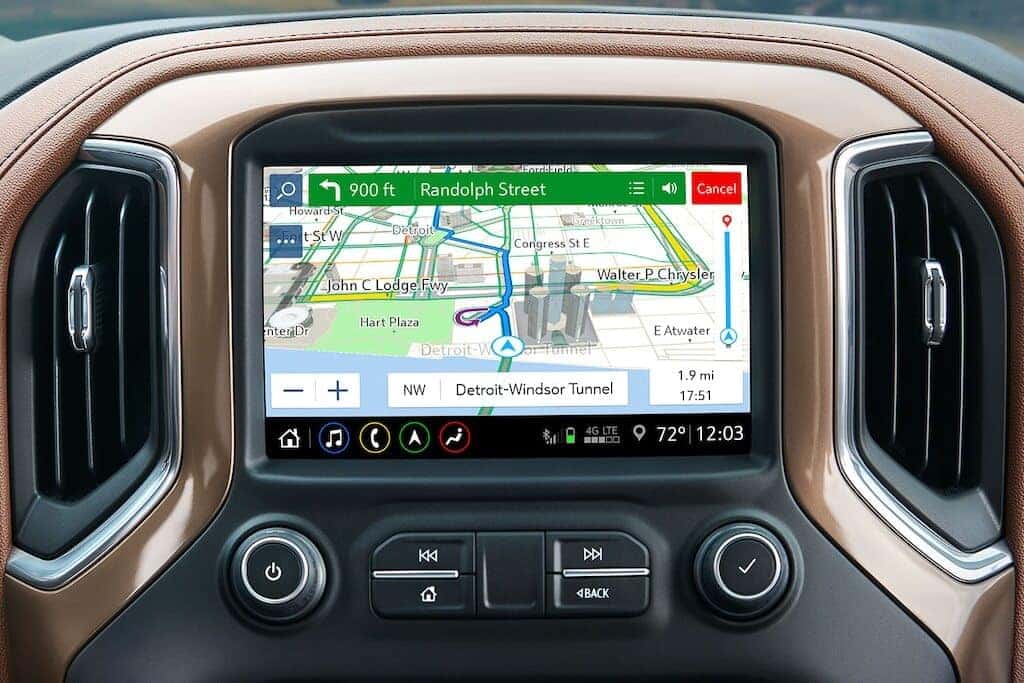 Download Your Favorite Apps
Do you have apps you're already familiar with? There's a good chance you'll find them available on your Chevy Infotainment 3 system. In-vehicle apps include:
Music
News
Weather
Travel
Sports
and more
Just tap that "Apps" icon on the homepage while connected to the internet (either Wi-Fi or the built-in 4G LTE) to download.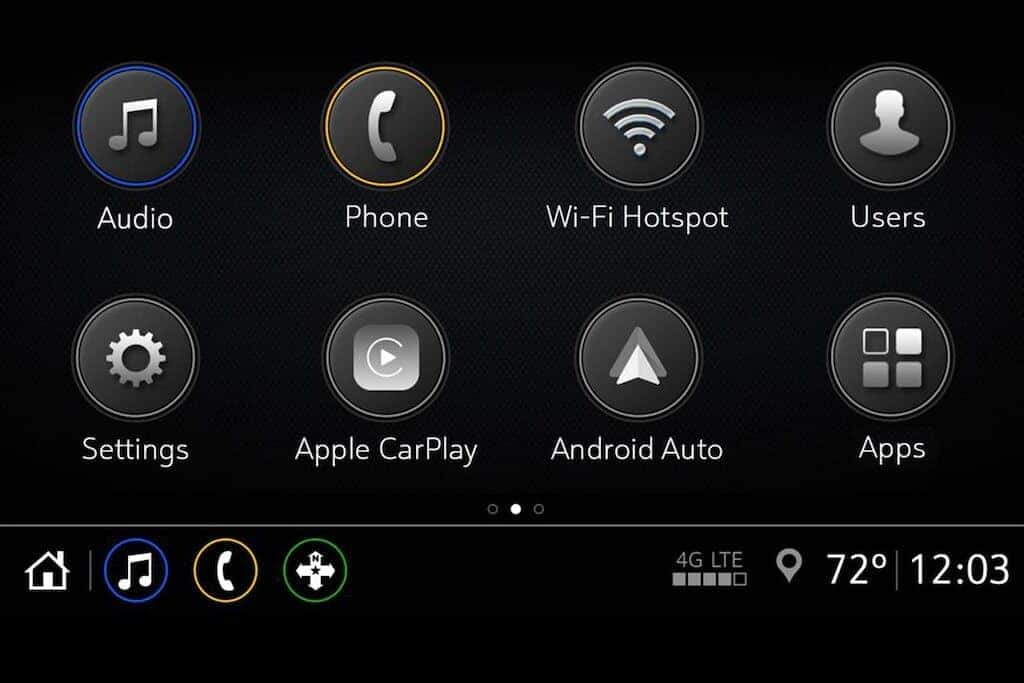 Learn More with Tom Gill Chevrolet
Unsure of whether you have Chevy MyLink or Infotainment 3? Make the trip to Florence and Tom Gill Chevrolet can go over all of the tech features on your vehicle so you know how to use them — and know the differences between MyLink and Infotainment 3. Contact us today to learn more about Chevy Infotainment 3 or to schedule a test drive of a new model outfitted with the latest tech features.
---
More from Tom Gill Chevrolet
The vivid 2023 Chevy Trailblazer colors are stunning! There are several 2023 Chevy Trailblazer exterior colors to choose from, including a white Chevy Trailblazer. There are enough choices to ensure that this vehicle would look great in any Florence driveway. And we haven't even talked about the gorgeous interior options or the custom packages that…

There's a lot for Cincinnati, OH drivers to love about the 2023 Chevy Trailblazer interior. The 2023 Chevy Trailblazer interior colors are exquisite and make for a stylish ride. We're also impressed by the generous 2023 Chevy Trailblazer interior dimensions, especially when it comes to legroom and cargo space. Let's take a closer look inside this…

The new Chevrolet Silverado 1500 is equipped to take on the toughest jobs from Cincinnati, OH to Covington and beyond. It has the durability and unbeatable comfort that drivers need to count on their vehicle day in and day out. So, how much is the Chevy Silverado? The 2023 Chevy Silverado price starts at $35,600…